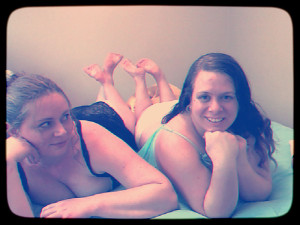 It's a done deal, folks. Aubrey and I have scheduled days to get together for 2 girl phone sex & cam sex:
Monday, March 2, 10:00 am – 6:00 pm
Monday, March 9, 10:00 am – 6:00 pm
Saturday, March 14, 10:00 am – 6:00 pm*
*This date is tentative. Let us know if you want to see us on this day!*
Options for play include two girl phone sex, topless cam, nude cam and extreme cam. If you would like to quickly connect with us, please keep my contact me page handy for all of our listings.
You may also purchase my Skype ID through NiteFlirt (the button is on the contact me page, as well). Once connected on Skype, I can answer any questions you may have about solo shows, as well as two girl.
If you haven't tried us out yet for two girl shows, here's an idea of what you'll see and hear… two genuine girls who are genuinely into each other. Phone sex can be anything from pussy licking to double-team domination. It all depends on what you're into! Topless cam is great for teasing shows and more! We will masturbate and touch each other, you just won't see our pussies. Nude cam shows are definitely a favorite. I love getting my mouth on Aubrey's sweet pussy, fucking her with a strap on, playing with her butt plug while it's buried deep and submitting with her to a hot Dominant. Extreme cam is set up so that one of us can take heavy pain while the other tops. We do BDSM shows under the nude cam rate, but if you are looking for one of us to be completely spent, the extreme cam listing is the one for you!
I can't say how much I'm looking forward to this!