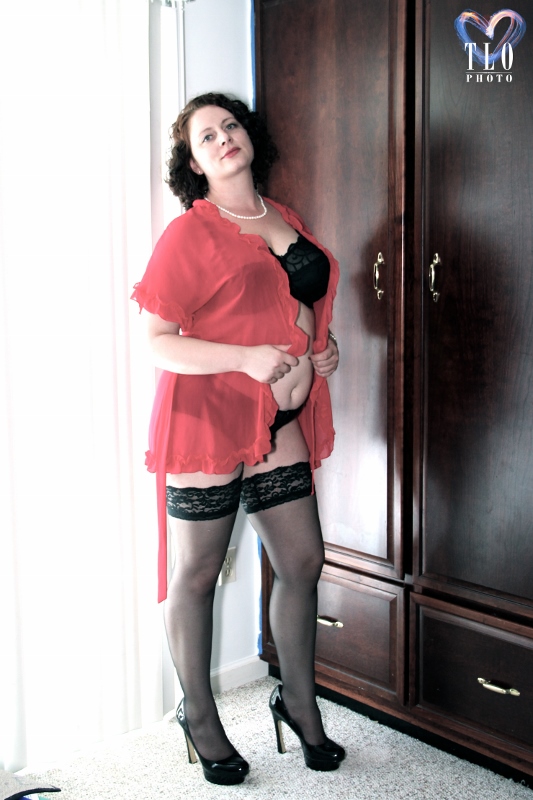 About a week ago, I received a pedicure from a service submissive, called ps. We talked about his interest in feet and giving pedicures, my work as a phone sex operator and cam girl as well as my interest in the foot fetish. After conversing over email a few times, I admitted that I have always wanted to have my feet worshiped and to explore my dominant side in person, something I have never done. I asked if he would be interested in helping me do this. He responded with great enthusiasm and in no time started sending me a series he called, The Spanking.
The story begins with a series of fantasy emails between us and into our first meeting, after the pedicure.
Here is the first part of the story:
From: ps
How are you doing today?
Listen, I must tell you, that ever since you wrote back to me that the idea of spanking me sounds like a lot of fun for you, I have thought of little else. I do not have a lot of experience at receiving spanking, nor at play in general, but as I say, since you wrote that, I can think of little else. I would make myself available to you whenever you like. You can have someone else in the home if you like, for comfort sake, whatever you want. Letting my mind wander forward, giving you a pedicure once a month, performing foot worship on demand, being subjected to your experimenting with the spanking of my ass, well, it is all just too much to comprehend for me. I can think of little else these days.
Over your lap,
ps
~*~
From: Miss Lucy
ps,
I am well, thank you. I appreciate your enthusiasm. I hope you appreciate my taking my time to consent to play with you. Let's be real here. I realize you do pedicures, and I fully intend to avail myself of your pedicure services. I know you have a reputation. I also know that you don't have a lot of home pedicures, and to have some young lady like myself want to schedule you for home pedicures is something that you are very desirous of.
There are a lot of people I can play with. I won't rub your nose in it, but all of them are under 60. I enjoyed chatting with you last Sunday, but as a top who is learning, there are a multitude of asses that would present themselves over my knee for me to practice my spanking. However, that being said, I am willing to give you a chance to prove yourself. One reason is that I also want to have a foot slave. And, you know feet better than most. You described to me a foot worship session that you had, but the proof is in the pudding, as they say. I will be the sole, pun intended, judge, over your foot worship skills. You understand?
Let me tell you something else, ok? I have not been in the scene for long, but I am fully aware of 'topping from the bottom'. Let me tell you right now, I will not stand for that shit. You will do as I say, and nothing more or less. You will take whatever spanking I decide to give you, and thank me for it, and even before that, BEG me for it, and you will do whatever else I tell you to do. Do you understand me?
Also, and this is MOST important. Whatever play I consent to doing with you, whether it be spanking, or ALLOWING you to worship my lovely feet or anything else, none of this will have any effect on your coming over once a month to give me pedicures. Do you understand that, ps? This is very important. Otherwise, everything is off the table. I want my regular pedicures. And, my friend wants hers as well. Comprendo? Good.
OK, be a good boy and think about things. And now email me and tell me that you agree with everything and that you can't wait to be in my presence and do everything I tell you to. Got it?
Dominantly Yours,
Miss Lucy
~*~
From: ps
Hello Miss Lucy,
Thank you so much for allowing me to proceed with our arrangement. I can't tell you how appreciative I am, and how excited I am, to allow you to fulfill any dominant desires you may have. For an old guy like myself, this is such an exciting event for me.
Just let me know whatever I need to do. What time, what to bring, what attitude to bring, whatever. There is nothing I won't do to accommodate your wishes.
Subserviently Yours,
ps
~*~
From: Miss Lucy
OK ps, here are your instructions:
Come over on Friday at 3pm. I will text you the address. You are to bring me a sushi from that restaurant you suggested, after you get off work. Take a shower. Get me some flowers.
Come over with an attitude of obedience, but more than that, of appreciation, that I am allowing you, over many prospective applicants, to practice my dominant fantasies upon. You are indeed a lucky sub.
I will own you on Friday,
Miss Lucy
~*~
ps arrived exactly on time on Friday. Not surprisingly.
"Hello Miss Lucy"
"Did you bring everything?"
"Yes Ma'am."
"Set the food there on the table, and now get on your knees, and kiss my feet, and beg me to spank you. Tell me why you are worthy of my attention and why it is that you desire my spanking of your ass."
ps got to his knees in front of Miss Lucy.
"Miss Lucy, there are so many reasons why I need to be corrected by you. Not that i am worthy of having an attractive 30 year old address my 60 year old needs.
For one thing, I was never spanked as a child. I think that my life might have been more productive if I had received some correction as a child. Not that my parents didn't love me, of course. They did.
On a daily basis, I behave badly. I lie to people, I am not emotionally honest. I generally get away with anything I want, especially since I have 40 years of seniority at work. I desperately need your correction.
Please offer me some correction Miss Lucy. I beg you.
"Well ps. I appreciate your being honest with me. However, I am going to insist on your signing a document for me. I won't discipline you unless you do. You can go ahead and read it, but basically it says, that whatever happens today, that you agree to provide me monthly pedicures in my home. You see, I will not risk getting my pedicures if you don't happen to like what I end up doing to do you ass. I am sure you understand my motivation. If you fail to adhere to the signed document, then I will post this on Fetlife, and you will forever be known as a fraud. Not following through with your written word. Understand?"
"Yes Miss Lucy. I will sign. I will happily agree to do future pedicures for you, regardless of my experience today."
"Good, ps, now beg me to spank you. Kiss my feet, and beg me to discipline you with what you deserve."
ps bowed his head, and began to cover Miss Lucy's feet with reverent kisses.
"Please Miss Lucy, please spank my ass. I have been bad. No one has been nice enough to take the time to offer me any correction. Only You. Please spank me as you see fit. I need this badly. I will forever be indebted to you."
"Are you sure, ps? I am not a small woman. I can spank pretty hard. Are you SURE this is what you want?"
"Yes, Miss Lucy, this IS what I want. PLEASE spank me, as hard as you feel I deserve. Don't heed my pleas of mercy. I need your correction. I will forever be indebted to you."
"Ok, then, get over my lap. NOW. Pull down your pants. I am anxious for this to begin. I have actually been waiting years for this to happen. Now you are going to feel my pent up wrath. I hope you are ready for it!"