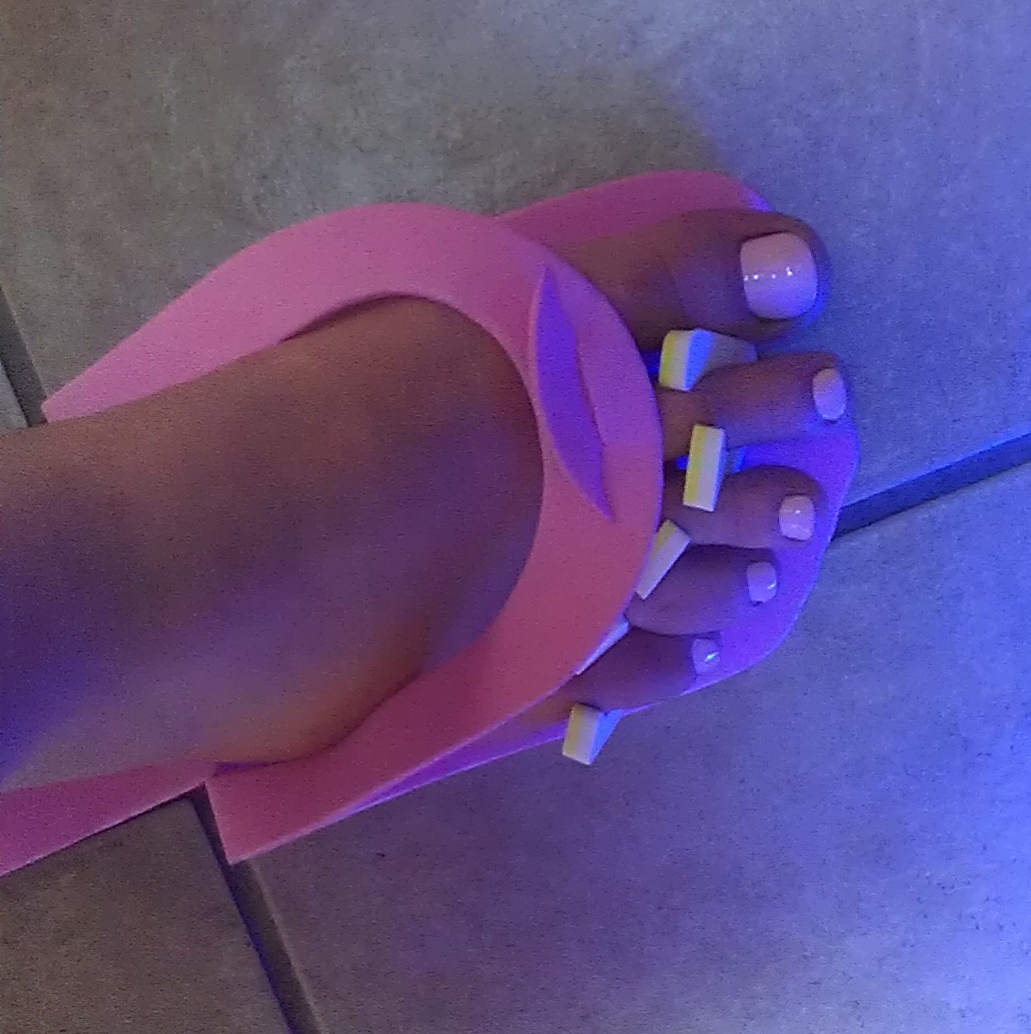 I have long thought of myself as the type of phone sex and webcam girl who has a gift for getting into her caller's fetishes and favorite role plays, whatever they may be. I have a keen interest in all things sex, with a short list of limits and boundaries. I have been doing phone sex for over a decade now. I had an out of the ordinary set of kinks even before I started and found that it has only expanded since I started taking calls via my phone sex line. One of those additions to my phone sex repertoire, is foot fetish play.
My interest in feet goes back to my very early days as a phone girl. A somewhat submissive, mainly foot fetishist caller of mine taught me exactly how to please him with my bare feet. I would talk about my long toes, the scent of my feet, my arches, heels and toes. I would tell him when my last pedicure was and what color my toe nails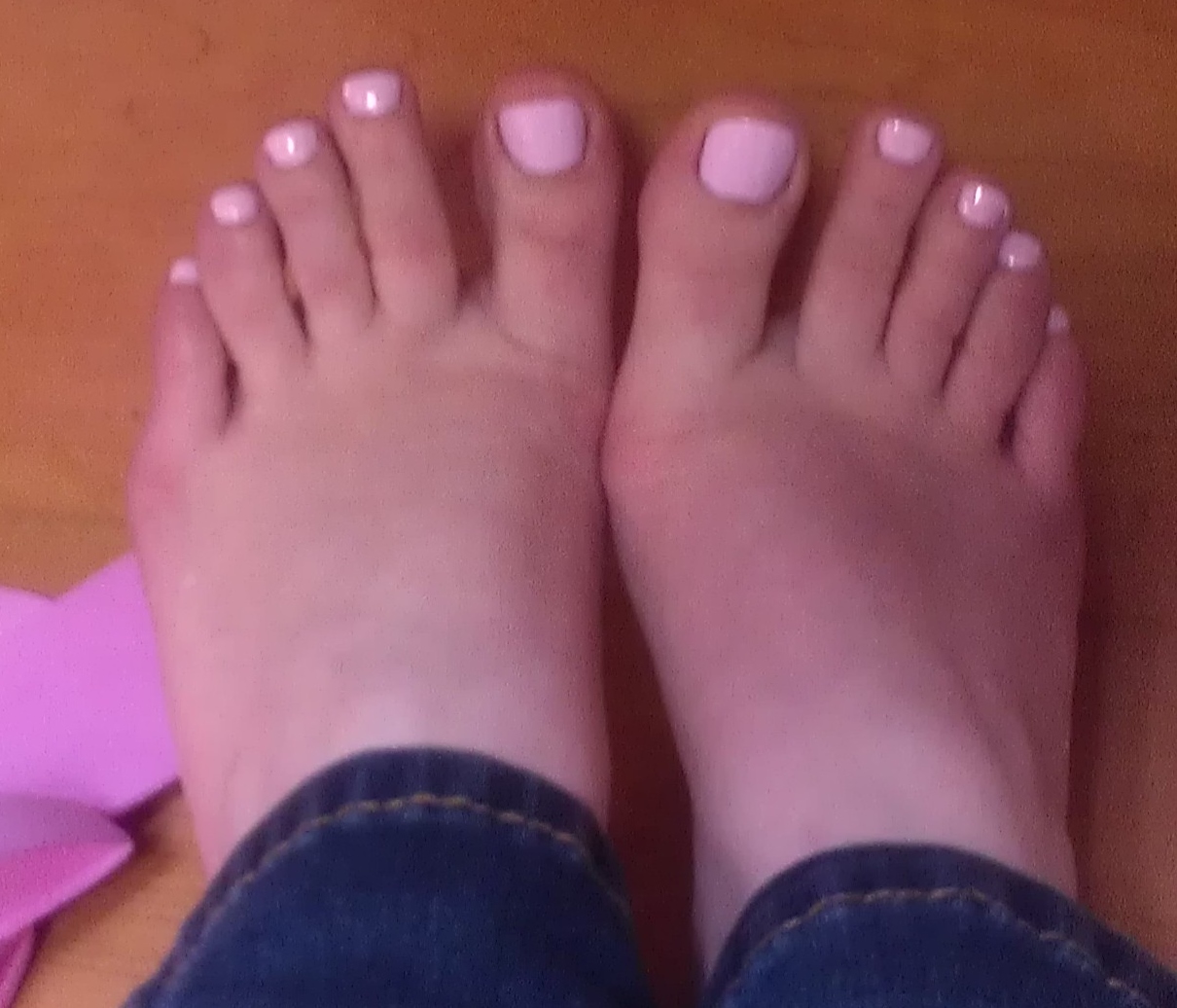 were. I have rather big feet for a girl (size ten) and he liked hearing exactly how I would cover his face with them, smothering him with the scent. We talked about my feet while I instructed him on how to stroke himself. I would get him to the edge of orgasm and when he started to beg for release, I would make him slow down and wait. His sighs and whimpers caused me to giggle with joy and I would reward the weakness I caused in him with more talk about toe sucking.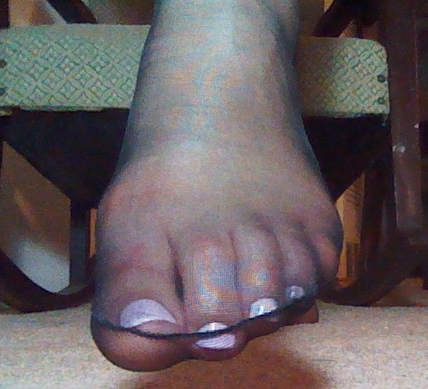 Fast forward to my first year doing cam shows and I soon become acquainted with a now long-time caller, ADoc. ADoc likes clear or pink colored, well pedicured feet covered in sheer stockings. He likes seeing my eyes and hearing me nearly purr as I coax him to worship my pretty feet. I slip into a playful, dominant-like mode with ADoc, "Kiss my pretty feet, ADoc. Worship them. I want to smother you with my feet while you take in the scent of my heels…" ADoc is rather shy, or at least he is quiet on our calls. Every so often, I say the right phrase that causes him to make excited little sounds; moans, sighs and whimpers. The sounds I crave from my callers. The noises that, regardless of the subject of the call, send signals through my body and cause me to become wet and excited.
I like teasing ADoc. Two weeks ago, a girlfriend and I got pedicures. I picked a pale purple-pinkish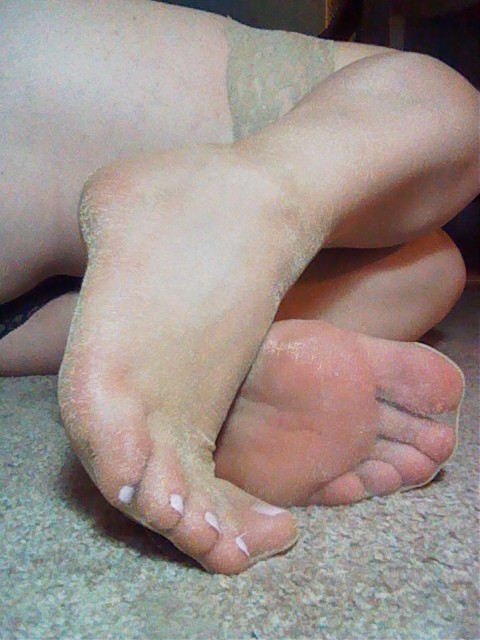 colored nail polish and sent him pictures while the polish dried. My girlfriend and I giggled at ADoc's responses, especially when he wrote in all caps. After our pedicures, we went to the mall and I told ADoc I would buy some stockings. I bought black, white and candlelight- all on the sheer side. When I got home, I took a bunch of sexy photos of my nylon-covered feet, knowing it would be a turn on for him. Being able to tease ADoc with my feet arouses me immensely and makes for hot times when we play.
Are you a foot fetishist? Whether you like sexy talk only, webcam or a combination of both, I encourage you to contact me! Bookmark me as I plan to post feet pics soon!